About
Us
Ruchika High School is one of the popular schools in India The School has been recognized by Council for Indian School Certificate Examinations. This School has an excellent academic track record.
Inspired by our founders Lt. Col. S. S. Khurana and Mrs. Inderjit Khurana "We shall keep looking ahead with a clear vision for the future", for standards of excellence in our educational and social values for a holistic development of our students which shall enable them to face the challenges of tomorrow and good citizens of India.
In order to fulfill our vision we shall endeavour to:
Provide academic opportunities which will enable the students to excel at the national and international level;
Develop leadership qualities from early stages through activities such as the school cabinet, scouts and guides and other co-curricular activities;
Promote national integration, patriotism and communal harmony , through the celebration of national festivals;
Create environmental awareness leading to the protection of natural resources along with eco freandly organizations;
Encourage sports and other activities for personality development;
As per the RTE act provide free education to the underprivileged children;
Motivate and encourage all our staff members to be co-sharers in our Vision and Mission
HONESTY
DIGNITY OF LABOUR
HARD WORK
RESPECT FOR LIFE AND CREATION
A DEEP FAITH IN GOD
Delivery of Teaching Hours
A warm welcome to Ruchika's Website.
Ruchika believes and stands for building up a strong personality, though honestly, respect and thoughtfulness. Every child is unique and will achieve milestones if they have developed a sensitivity towards learning. Knowledge is always good. Its how one uses it is the goal. Every day the students attitude to life should and must lead to a qualitative person. Ruchika wants all its students to be leaders rather than followers.
Regards and best wishes for a collaborating work with each other.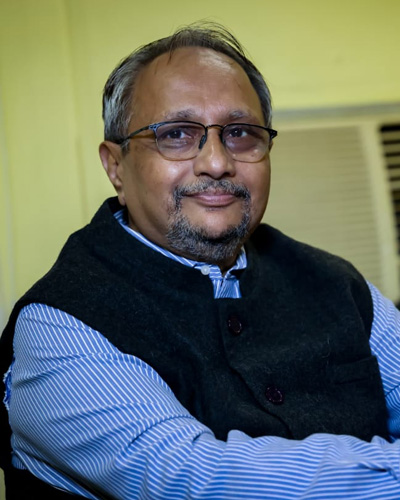 I am happy to present to you the new school website. The school has completed 44 years of service to the students of Bhubaneswar. The school not only teaches the students on various subjects required in the curriculum for the ICSE examination but also social values and behaviours. The school stands to believe that the child has to work towards gaining knowledge in the field that he wants as well as be physically fit. We encourage students to take part in various literary and sporting events for holistic learning. Children not only learn from text books but also from projects. The school has a Sports Day and a Annual Function running alternatively. It is mandatory for the children to take part in these events in some form or the other.
Mrs. Inderjit Khurana
Mrs. Inderjit Khurana is known as the founder and guiding spirit of the Train Platform School Movement in India. As founder & principal of the private...
Lt. Col. Surindar Singh Khurana
Born in Lahore Mr. Khurana was educated in Amritsar. He finished Veermata Jijabai Technological Institute - [VJTI], Mumbai. A sportsman at heart he took part...
On 17th October Mrs Leena Khurana was elected as President AOCISCE – Association of Odisha CISCE affiliated schools.